NeighborWorks Capital is thrilled to welcome three new members to the NeighborWorks Capital Board of Directors. Eileen Neely, Director of Lending for the Housing Assistance Council, Leah Evans, President and CEO of Homeport, and Emmanuel Kinard, Vice President of Acquisitions for the Hispanic Housing Development Corporation will serve as members of the NeighborWorks Capital Board of Directors. We are also pleased to announce that long-standing board member, Rosa Rios Valdez, will serve as President of the Board.
"NeighborWorks Capital's Board of Directors provides our organization with critical direction, insights, and accountability to fulfill our mission. The addition of Emmanuel, Eileen, and Leah adds important new strengths to a board that is already outstanding.  Rosa Rios Valdez is a proven leader in the nonprofit world, and I look forward to working with her to increase the impact of NeighborWorks Capital," said Jim Peffley, NeighborWorks Capital CEO.
Eileen Neely, Board Member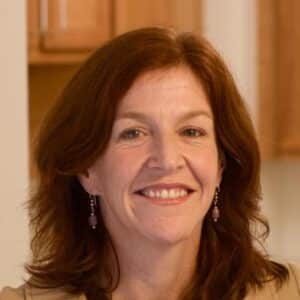 Eileen Neely joins the NeighborWorks Capital Board of Directors with over 30 years of experience in finance and impact investment. She is currently the Director of Lending at Housing Assistance Council where she leads lending and community investment functions to provide low-cost capital to local nonprofits, for-profits, and local governments developing affordable housing in rural communities throughout the United States. Eileen has consulted for housing and impact investment organizations across the country and previously worked as Director of Capital Innovation at Living Cities, the Director of Strategy for the District of Columbia Housing Authority, the COO of the Fresno Housing Authority, and Director of Public Entity Lending at Fannie Mae.
Leah Evans, Board Member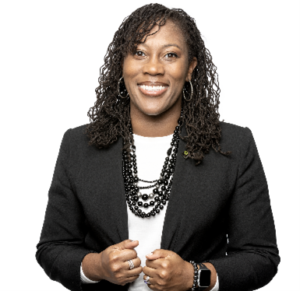 Leah Evans joins the NeighborWorks Capital Board of Directors with 25 years of community development experience. She is currently President and CEO of Homeport, a NeighborWorks America affiliate and leading housing developer serving central Ohio.  Leah leads the development and operations of an over $250 million portfolio of 2,800 apartments and homes housing more than 7,100 residents.  Previously she served as the Senior Vice President, Real Estate Development, driving the largest development pipeline in the organization's history representing over $70 million of investment that provided housing for over 600 new residents.  Leah started with Homeport in 2013 and her prior roles included Vice President of Neighborhood Strategies and Director of Home Ownership and Neighborhood Revitalization.  Prior to her work at Homeport, Leah served as the Deputy Director of Planning & Development for the City of Gahanna and was also the city's first Economic Development Manager.  Starting as an intern Leah held several positions in community and economic development with the Ohio Department of Development.  Leah holds a Master of City and Regional Planning from The Ohio State University, is trained in Project Management and a certified Economic Development Finance Professional.  She is committed to building and sustaining strong and inclusive communities where everyone can succeed. 
Emmanuel Kinard, Board Member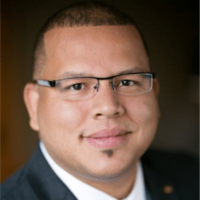 Emmanuel Kinard joins the NeighborWorks Capital Board of Directors. He is currently Vice President of Acquisitions at Hispanic Housing Development Corporation (HHDC) where he is focused on acquiring and preserving multifamily affordable housing communities in the Midwest and Puerto Rico. He also oversees the long-term physical and financial planning for HHDC's portfolio. Prior to joining HHDC, Emmanuel worked for a tax credit equity syndicator underwriting LIHTC equity investments; a CDFI originating debt for multifamily affordable housing communities across the Midwest; and a State Housing Finance Agency underwriting the allocation of 9% and 4% LIHTC. Throughout his affordable housing career, Emmanuel has contributed to the creation of 3,600 affordable homes, underwrote $102 million of LIHTC equity investments, and originated $123 million of debt.
Rosa Rios Valdez, President of the Board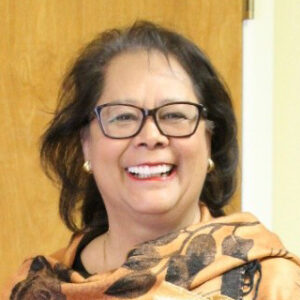 Rosa Rios Valdez becomes President of the Board for NeighborWorks Capital after serving as a member of the Board of Directors for over 16 years including time as Chair of the Loan Committee. Rosa has over 30 years of experience in business development, commercial real estate lending, and real estate management and development. She is currently the President & CEO of BCL of Texas, a NeighborWorks organization. In her 26 years leading the organization, she has grown its net worth eightfold, facilitated over $200 million in small business loans and manages a $25 million commercial real estate loan portfolio, and is Asset Manager for a $2.5 million real estate portfolio. She has a strong commitment to rural communities and served as a board member of the Rural Alliance.