Dear Friends:
As we close out this remarkably challenging year, I am more inspired than ever by the incredible work of our borrowers and the wider NeighborWorks America network to take such good care of the communities they serve. Despite a pandemic, wildfires, and growing unemployment, you are always there to make a difference for individuals and families across the country.
At NeighborWorks Capital, we're working to do our part to help you continue that positive impact in the communities you serve. We have been able to take advantage of the current economic environment to offer lower interest rates and have extended our Stabilization Loan offerings through the end of the year. These loans provide immediately available working capital to help you through this uncertain period. Please contact us right away if this is something you feel could help your organization.
We are fortunate to have welcomed new employees and Board members this past year, as well as three new customers. I am grateful for these new additions to the NC family, and to working with them for years to come.
Thank you for all you do to help so many throughout the year, this year in particular. I hope you have a healthy and happy holiday, and I look forward to continuing our work together to create safe and affordable housing in 2021 and beyond.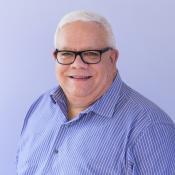 -Jim Ferris
CEO, NeighborWorks Capital