Congratulations and thank you to our customers that closed on new loans in the first quarter of 2022. These three organizations represent a total of $1.3 million that will be invested in affordable rental housing.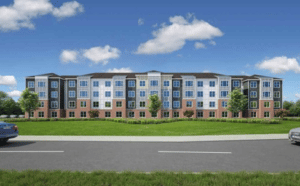 DreamKey Partners,
a nonprofit real estate development and finance
organization
based in Charlotte, NC, completed a $500,000
predevelopment loan
with NeighborWorks Capital for Mallard Creek, a senior affordable housing community in north Charlotte. This development will provide 102 affordable rental units to older adults with incomes under 80% of the area median income.
The City of Charlotte
will provide an additional $2.95 million to support the development.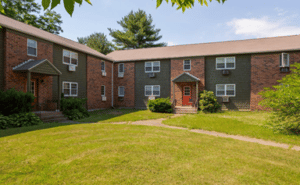 Mutual Housing Association of Greater Hartford, Inc.
 (MHAGH), a nonprofit real estate developer, property manager, housing educator, and community leader in Hartford, CT, closed a $350,000 
predevelopment loan
 with NeighborWorks Capital to accelerate their planning and for the rehabilitation of 
Willow Arms Apartments
 in Simsbury, CT. MHAGH will invest more than $7 million to improve the 50-year-old property, making the 81 apartments more energy-efficient and more marketable. MHAGH had anticipated starting this rehab in 2024 – however, the Connecticut Department of Housing decided to accelerate their plans by offering new funding available only in 2022. With a short deadline to draft construction plans and specs, and to start working with the general contractor and architect, MHAGH had a significant and immediate need for predevelopment funding – and NeighborWorks Capital was able to provide it.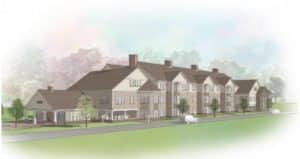 Connecticut Housing Partners
 (CTHP), has been providing affordable housing to residents of Connecticut for 31 years. When the organization began planning a senior housing development, they reached out to NeighborWorks Capital for a 
predevelopment loan
. The three-story building, Monroe Senior Housing, will provide 49-units of senior housing to residents of Monroe, CT. CTHP will use 9% LIHTC equity, DOH soft financing, and a HUD 202 loan for the development. CTHP has renewed its development activities with new team members and restores a 15-year relationship with NeighborWorks Capital.