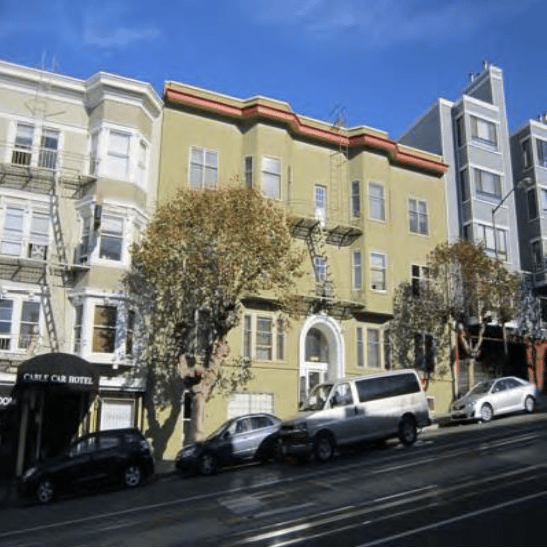 NeighborWorks Capital made a $2.11 million permanent loan to Chinatown Community Development Center (CCDC) to refinance an existing mortgage loan, perform seismic retrofits as required under new building codes, and increase the funding of CCDC's corporate capital reserve for its new project development in San Francisco, CA.
The loan will help CCDC keep 1370 California Street a long-term affordable rental property in the expensive Nob Hill neighborhood, where two-bedroom condos across the street are valued at $1.2 million. Building new affordable housing in San Francisco is extremely expensive, while maintaining the affordability and quality of existing rentals is a key city goal. San Francisco consistently ranks among the most expensive apartment markets in the US.
1370 California Street's residents are generally very low-income, long-term residents. It is a 49-apartment, three-story building with a mix of studio to three-bedroom apartments at 50 to 60 percent AMI ($61,500 – $73,800 for a family of four.)
CCDC is a strong development organization with deep roots in and around Chinatown and with the City of San Francisco. They are in a rapid growth mode, adding 1,000 apartments to their portfolio in a five-year span. They have nearly 30 properties, ranging from 14 to 236 apartments, with more than 3,000 affordable apartments currently under management.