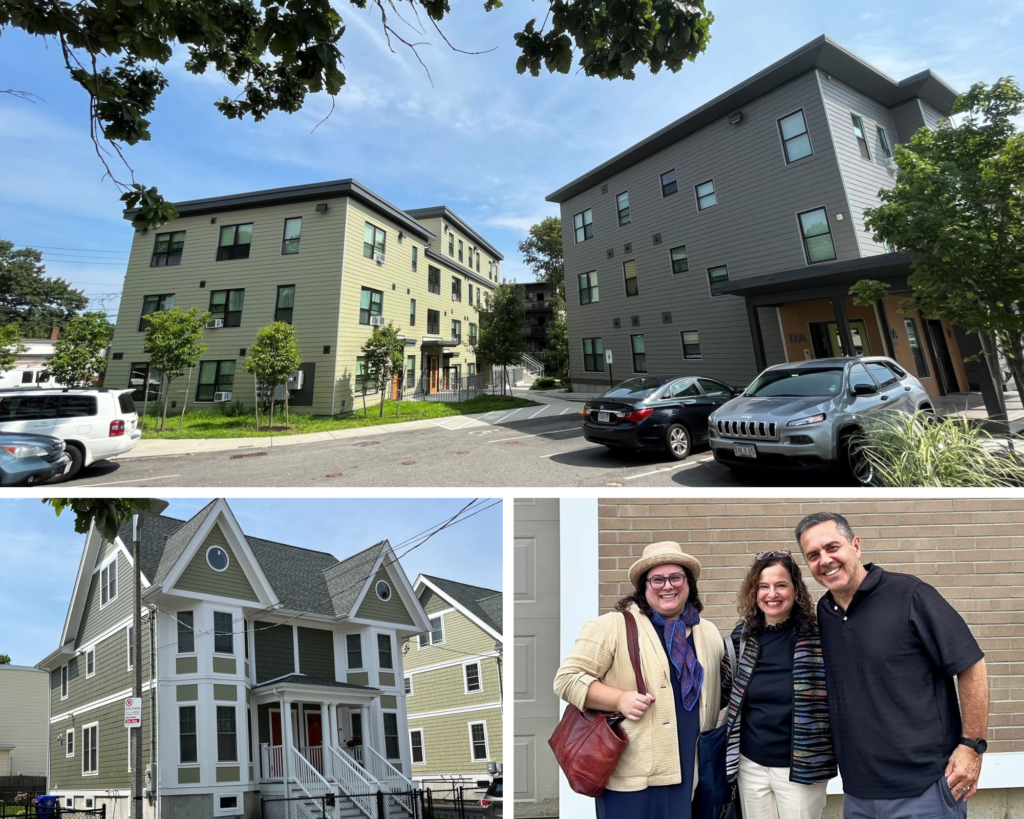 Codman Square Neighborhood Development Corporation is a longstanding member of the NeighborWorks America network and has worked for 40 years to build cohesive and resilient communities in Codman Square and South Dorchester in Boston. NeighborWorks Capital is proud of its long-term partnership with Codman Square and is excited to see Talbot Commons Phase II break ground. It will create 63 affordable housing units on two sites near Talbot Avenue Station on the Fairmount Indigo Commuter Line. Special thanks to Gail Latimore, Tim Caplice, and Kiele Mauricio for the excellent neighborhood tour of some of their developments.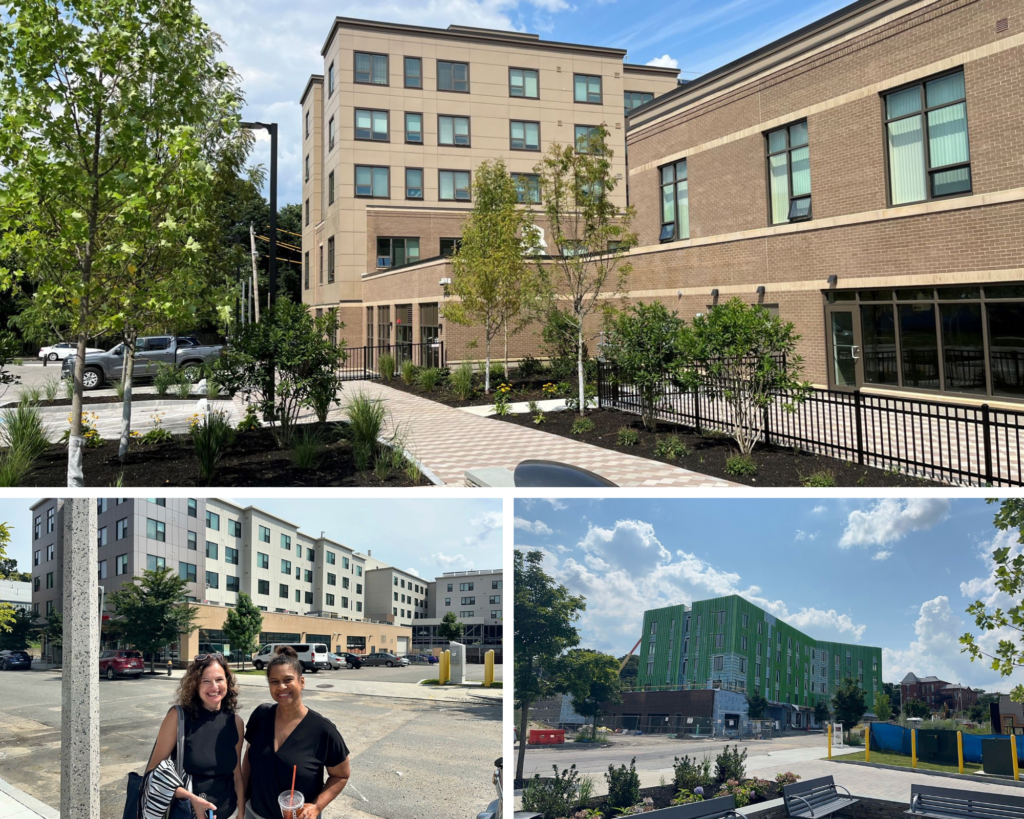 Thank you to N. Paul TonThat and Diane Clark of Nuestra Comunidad Development Corporation for a great visit! Nuestra is devoted to building wealth and enhancing the physical, economic, and social well-being of Roxbury and other underserved communities in greater Boston. NeighborWorks Capital has provided a number of loans to Nuestra over the years and was particularly excited to see Bartlett Station come to fruition. The transformation of Roxbury's historic Fort Hill neighborhood that was once a vacant former bus yard is incredible and includes Bartlett Station, Building B, a mixed-use building with 60 affordable apartments that includes Nubian Markets, a grocery store, kitchen, and café. There are more phases of Bartlett Station under construction, and we are excited to return to Roxbury to see the progress. Nuestra is a member of the NeighborWorks America network and does incredible work with a small team. Well done!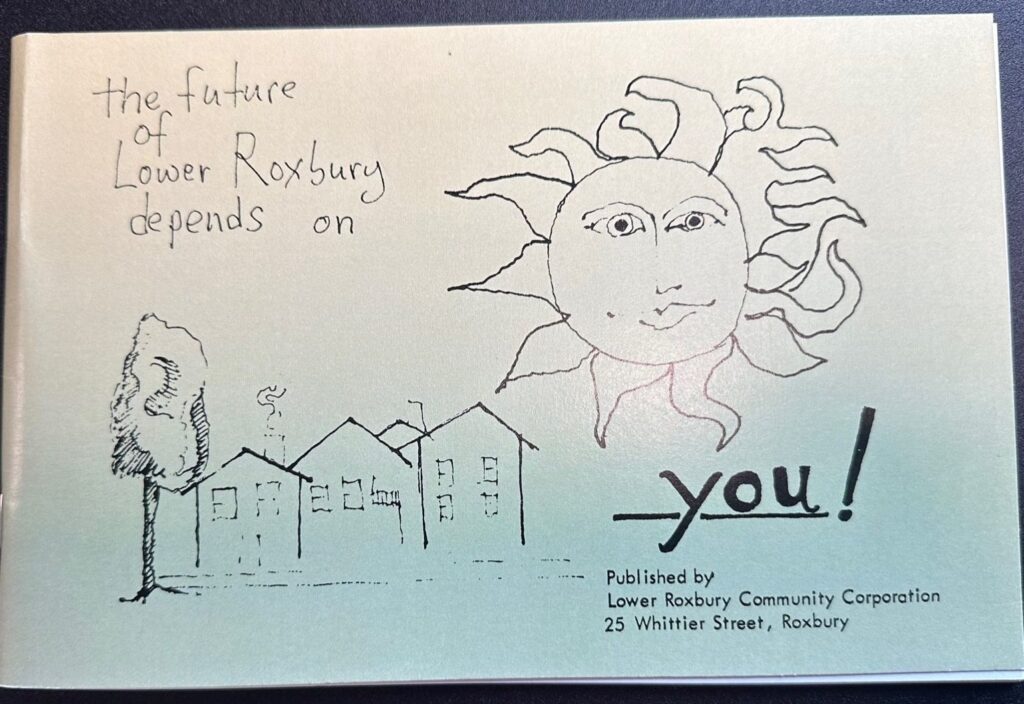 Madison Park Development Corporation is a historic NeighborWorks America member organization in Boston that started out in the 1960's as a group of community activists working to save the Lower Roxbury community from the demolition of hundreds of homes and businesses under the City's urban renewal program. Here is a photo of the original organizing tool from 1966! The organization became one of the country's first Community Development Corporations focused on developing housing for low- and moderate-income residents.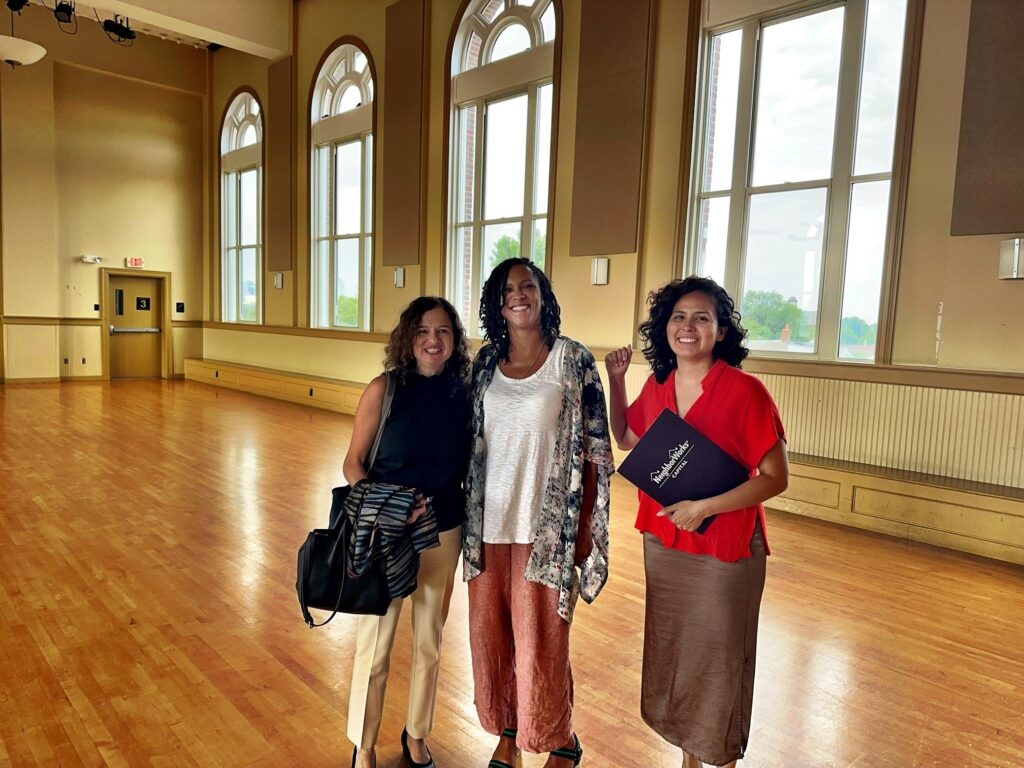 Fast forward to today, and Madison Park houses over 3,000 residents in 1,364 low- and moderate-income rental homes. Madison Park also operates Hibernian Hall, a performing arts destination that provides year-round programming reflecting Roxbury's heritage.  
Thanks to Leslie Reid and Intiya Ambrogi-Isaza of Madison Park for the introduction and tour of Hibernian Hall.  NeighborWorks Capital admires the work you do!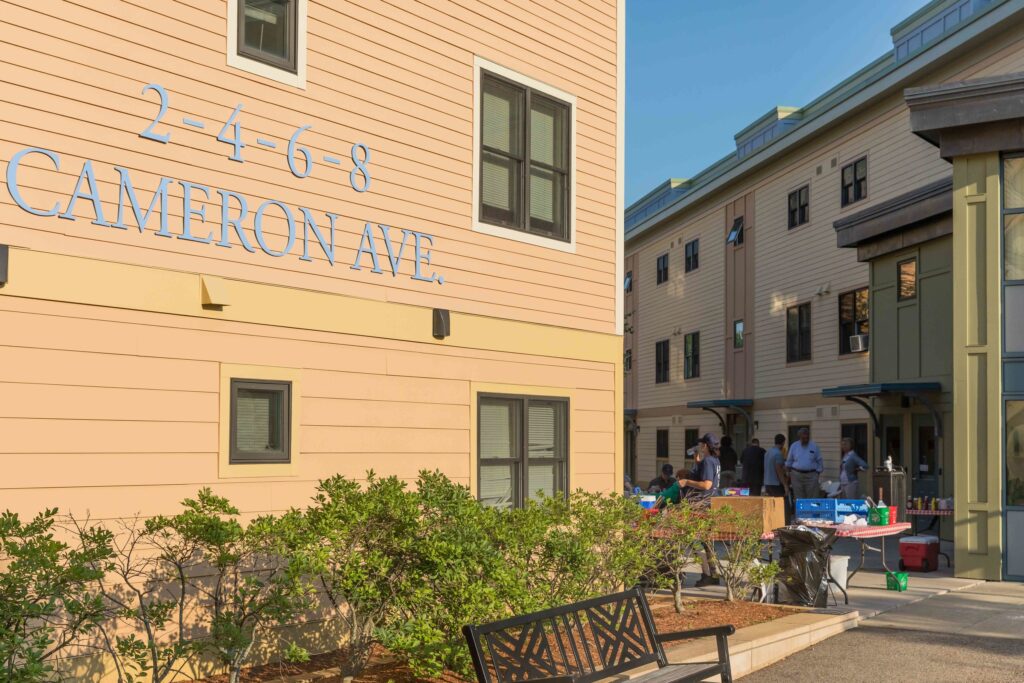 The NeighborWorks Capital team also had the pleasure of visiting with Sara Barcan, the Executive Director of Cambridge Neighborhood Apartment Housing Services, Inc. (CNAHS). CNAHS was started in the 1980s to acquire and develop rent-controlled properties to resolve trends of disinvestment in Cambridge, MA. Today, CNAHS operates a large portfolio of affordable housing with a particular focus on green construction. Many of the organization's properties incorporate sustainable materials, solar PV, and solar thermal, and some properties have achieved LEED certifications. CNAHS also has a robust resident services program and has awarded over $1M in scholarships for individuals to attend a two- or four-year college program or to get a professional certification. CNAHS also operates a series of no-cost farmers markets at four locations in the Boston area. Sara and the team create affordable housing opportunities in a distinctly unaffordable market. Not easy! Well done, CNAHS!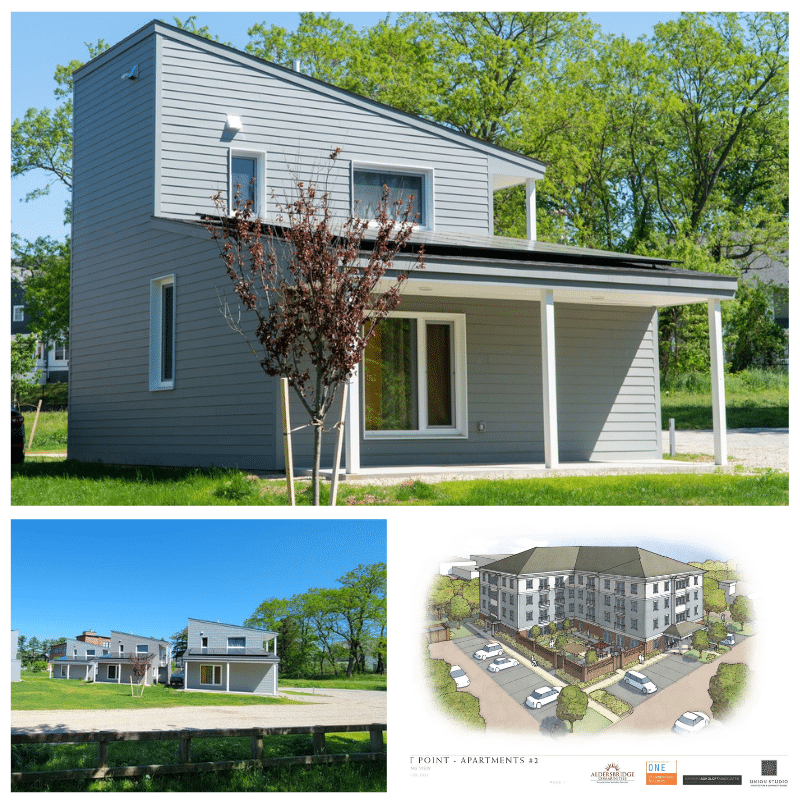 Rounding out the trip, we had the privilege to visit ONE Neighborhood Builders in Providence, RI. ONE Neighborhood Builders has been a community leader in affordable housing development and neighborhood engagement since 1988. The organization is involved in many innovative endeavors, including the Sheridan Small Home project, 5 net-zero energy 2 bedroom and 1.5 bath homes in the Olneyville neighborhood of Providence (photos above). One Neighborhood Builders is also in predevelopment to build Aldersbridge at East Point, 39 affordable apartments for seniors. Rhode Island's first development specifically designed for the LGBTQ community (rendering of the yet-to-be-built development is above). Thanks to Jennifer Hawkins and team for hosting, and thank you for all you do for the people of Rhode Island!
The NeighborWorks Capital team considers it a privilege to support these high-performing nonprofit organizations and all members of the NeighborWorks network. This network consists of nearly 250 separate nonprofit organizations operating in every state, DC, and Puerto Rico.