Excitement was in the air as we gathered for the 2022 Consortium for Housing and Asset Management (CHAM) conference in beautiful San Diego. The last few years have been a challenge for all of us, and we were fortunate to be able to gather, connect and share our stories and lessons learned during the pandemic.
The first plenary session opened with a short presentation by a resident of one of Community HousingWorks' properties in San Diego.  She shared her story and talked about affordable housing not as a cure-all for her family's challenges but as a safe and stable place for her to deal with challenges during COVID.
Panelists and other speakers throughout the conference shared important and timely advice: stay aware and focused on the physical quality of your properties. As everyone did their part to stay safe during the pandemic, apartments saw extra physical use. They became home offices for employees and remote learning environments for children. Apartments saw less turnover because of the eviction moratorium and rental assistance payments. All the while, property management and maintenance staff were less likely to perform on-site repairs, especially in 2020 and early 2021. Most are dealing with a backlog of repair and maintenance work as operations return to normal, and everyone seemed to take pride in the way they manage their properties.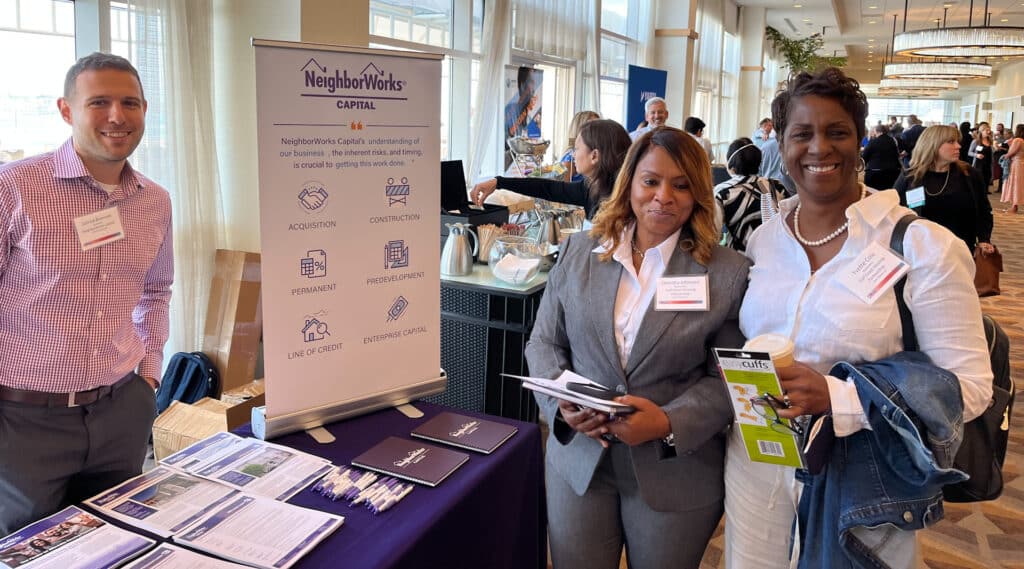 Economic factors have impacted organizations in a variety of ways. Insurance rates have increased significantly, due in part to weather events, and this is burdening the cash flow of some portfolios. Other third-party property managers must raise prices as they pay a premium for staff and deal with labor shortages. And as interest rates climb, many owners are considering refinancing to take advantage of current rates.
Despite the challenges many organizations continue to face, they are finding practical solutions and pivoting to meet the needs of their communities. The 2022 CHAM conference was a chance to listen and learn from each other, and we were grateful to participate and meet with organizations doing incredible work in their communities.