Dear Friends,
As organizations around the country are addressing the implications of the COVID-19 virus for our communities and our work, we are reaching out to let you know how NeighborWorks Capital is responding. We will be following the guidance of public health officials regarding best practices for preventing the spread of the virus and ensuring a safe work environment. In an effort to support the wellbeing of our staff, we have implemented a remote work plan and we are cancelling all business travel for now.
Our primary concern is the health and safety of our staff, families, customers, and partners. We remain open and prepared to provide full service to our customers. We are also aware that COVID-19 will likely be an added strain to communities and the activities many of our partners, especially NeighborWorks organizations, perform every day, such as property management, resident services, construction, community engagement, etc. All of NC's staff are available to you, so please be in touch with us if we can be of assistance, or even if you'd like to discuss any concerns.
NeighborWorks Capital prides itself on providing flexible capital to organizations like yours so that the important work you do continues and grows. This has been our longstanding commitment and it doesn't stop with COVID-19 and the impacts of the current business and social disruptions, so if you find unexpected needs that arise, we want to help to address them.
Together, we will get through this. We will continue to assess and adapt to the evolving situation and be in touch. We encourage all our partners to do the same.
Please take care of yourself and each other,
Jim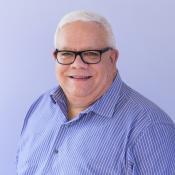 Jim Ferris, CEO
NeighborWorks Capital